Books That Inspired Our Charity
This Is Going To Hurt - Adam Kay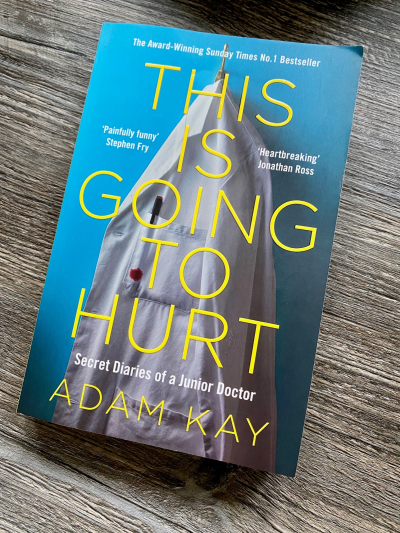 97-hour weeks. Life and death decisions.
A constant tsunami of bodily fluids.
And the hospital parking meter earns more than you.
Welcome to the life of a junior doctor.
Scribbled in secret after endless days, sleepless nights and missed weekends, Adam Kay's diaries provide a no-holds-barred account of his time on the NHS front line. Hilarious, horrifying and heartbreaking, this is everything you wanted to know – and more than a few things you didn't – about life on and off the hospital ward.
In Stitches - Dr. Nick Edwards
Forget what you have seen on Casualty or Holby City, or even E.R., this is what it's really like to be working in Accident & Emergency.
Dr Nick Edwards writes with shocking honesty about life as an A&E doctor. He lifts the lid on government targets that lead to poor patient care. He reveals the level of alcohol-related injuries that can bring the service to a near standstill. He shows just how bloody hard it is to look after the people who walk through the hospital doors.
But he also shares the funny side – the bizarre 'accidents', foreign bodies inserted in unusual places, and other peculiar goings on.
And then there is the unavoidable fact that for some people, the journey to A&E is the last one they will ever make.
In Stitches is frequently alarming, often hilarious and occasionally deeply moving. It really is an unforgettable read.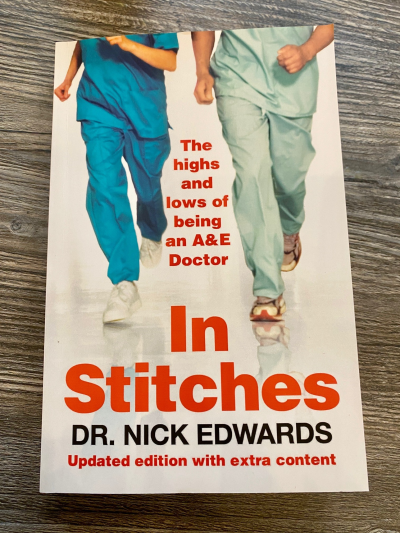 For more than twenty-five years, David Nott has taken unpaid leave from his job as a general and vascular surgeon with the NHS to volunteer in some of the worlds most dangerous war zones. From Sarajevo under siege in 1993, to clandestine hospitals in rebel-held eastern Aleppo, he has carried out life-saving operations in the most challenging conditions.
Driven both by the desire to help others and the thrill of extreme personal danger, he is widely acknowledged to be the most experienced trauma surgeon in the world, experience he now passes on to other doctors, so that they too can save lives threatened by bombs and bullets.
War Doctor is his extraordinary story.
What is it like to be a brain surgeon?
How does it feel to hold someone's life in your hands, to cut through the stuff that creates thought, feeling and reason?
How do you live with the consequences when it all goes wrong?
Do No Harm offers an unforgettable insight into the highs and lows of a life dedicated to operating on the human brain, in all its exquisite complexity. With astonishing candour and compassion, Henry Marsh reveals the exhilarating drama of surgery, the chaos and confusion of a busy modern hospital, and above all the need for hope when faced with life's most agonising decisions.
When Breath Becomes Air - Paul Kalanithi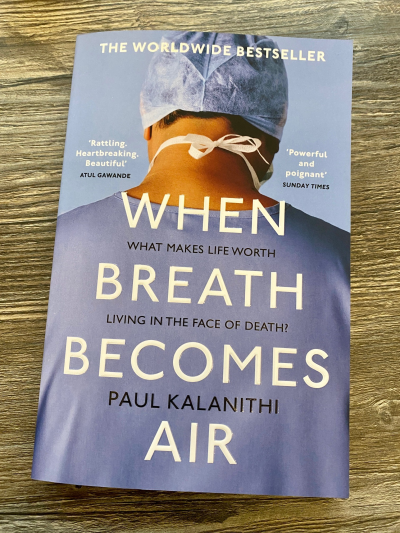 What do you do when life is catastrophically interrupted?
What does it mean to have a child as your own life fades away?
What makes life worth living in the face of death?
At the age of thirty-six, on the verge of completing a decade's training as a neurosurgeon, Paul Kalanithi was diagnosed with inoperable lung cancer. One day he was a doctor treating the dying, the next he was a patient struggling to live.
When Breath Becomes Air chronicles Kalanithi's transformation from a medical student in search of what makes a virtuous and meaningful life into a neurosurgeon working in the core of human identity – the brain – and finally into a patient and a new father.
Breaking & Mending - Joanna Cannon
A few years ago, I found myself in A&E.
I had never felt so ill. I was mentally and physically broken. So fractured, I hadn't eaten properly or slept well, or even changed my expression for months. I sat in a cubicle, behind paper-thin curtains and I shook with the effort of not crying. I was an inch away from defeat… but I knew I had to carry on.
Because I wasn't the patient. I was the doctor.