For medical professionals, there are hardly any outlets for you to discuss your worries, but we hope to change that. Our group sessions are a casual meeting place to discuss your experiences within the workplace. Perhaps you had a difficult case that you want to discuss with other people who work in the same field and will understand your feelings, or on the other hand, perhaps you had a particularly good case and you want to share it with someone outside of your family and friends (we understand that you're in a very demanding profession, and sometimes you wouldn't want to spend your already limited time with family discussing work).
Our sessions are also available for those of you who would prefer not to talk. Perhaps you'd like to be in one of our sessions, but would rather stay in the background. There's always a story to tell and perhaps you'd just like to listen to other people's stories. That's okay too.
Whatever it is you have to say, we're all here to listen.

Sessions will consist of up to 10 medics with one of our specially trained mentors.
Our group sessions are held across the first week of every month, with multiple sessions throughout that week. This hopefully guarantees that there will be one available when you are.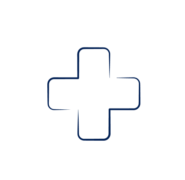 During session week, there will be morning, afternoon and evening sessions available. We want to make sure we cater for both day shift and night shift medics.
Whilst our one-to-one sessions are in 6 session blocks, our group sessions are ongoing, so there is no pressure to attend every session, you are free to come and go whenever you are available.

Check out our One-to-One sessions
Our sessions between one person and one mentor
One-to-one sessions